Safety Shoe Manufacturing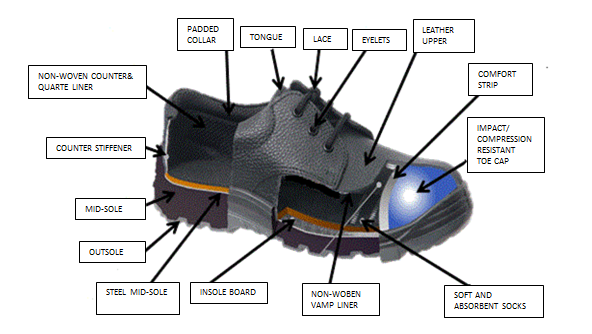 Modern Demands
The Modern Demands of a Safety Shoe is very different and demanding. It must offer and pass stringent International test of safety and protection.
Comfort & Hygiene
The Safety Shoe must be comfortable for wearing prolong and continuous period of time. At the same time maintain a high level of hygiene due to sweat and the harsh environment the wearers find himself in.
Durability
Just as important to Us and our Customers is the Durability. Using time tested and at the same time most modern technology, together, and the highest quality raw materials, our soles are firmly injected on to the uppers to create a near perfect bonding. This is our confidence of durability against separation and tearing, more commonly known in the market as crocodile and side-split!
Fashion & Style
Great attention is paid to the our Shoes' styling and modern fashion. This make our Safety Shoe pleasing to the eyes in addition to the above qualities.