Fall Arrest System
Fall arrest systems are designed to prevent a fall and in the event that happens, the fall is arrested to prevent the person from injury.
There are many ways of preventing or stopping a fall and through its extensive experience, BMJ Worldwide Pte Ltd will propose the most suitable system.
Types:
Horizontal Lifeline
Vertical Lifeline
Overhang Lifeline
Horizontal Lifeline
This lifeline system is the most versatile and applicable for most structures and building. This system can be installed on all types of configurations: straight or curved lines, with multiple bends, on the floor, or on a ridgeline or frontal post.
Features:
Up to 12 m of centre distance between 2 intermediate anchorage points
Compatible with 8 mm and 10 mm diameter cable
Multi-function absorber
Replacement of components without  disassembling the lifeline
Accommodates up to 5 users
All system components are stainless steel
Compatible with all types of installation
Ergonomic safety shuttle
Limited number of components
Conformity with primary international standards
Compatible with most of the PPE on the market
Manufacturing in accordance with ISO quality control
Identification of components by their serial number
Reduced maintenance costs
Working on both sides  of the lifeline  made possible  by the 180°passage of the hangers
Tension indicator
Lifeline inclination up to 15°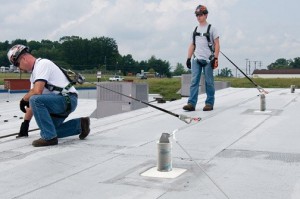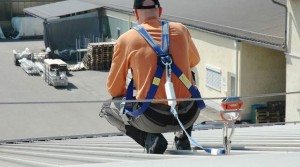 Vertical Lifeline
This system provide an innovative solution for vertical climbing that is easy-to-use, requires minimal maintenance and provides superior safety.
It is ideal for permanent ladder applications:
Wind Power/Turbines
Telecommunications
Utilities
Industrial Facilities
Drilling Rigs/Platforms
Shipbuilding
Crane Installation
Confined Space
Features:
Smooth, quiet trailing action along the rail- provides an easier, more comfortable climb
Automatic design – keeps both hands free for climbing
Stainless steel catch clamp – locks into the rail in the event of a fall
Integrated shock-absorbing mechanism – reduces force on the worker and system in the event of a fall
Fall indicator – alerts user to know when to remove the product from service
Integrated swivel, auto-locking carabiner connection – aids in trailing alignment and meets allowable attachment length
Design prevents up-side-down installation – increases worker safety by ensuring proper attachment
No requirement to lean back while climbing – reduces fatigue; ideal for ladder cages and confined spaces
Ergonomically designed for easy one-hand installation – increases productivity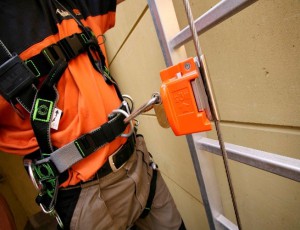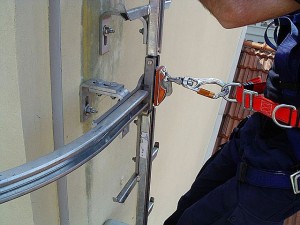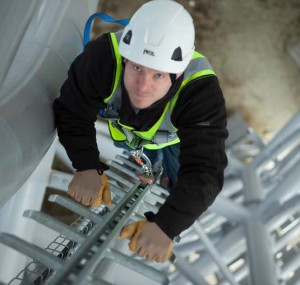 Overhang Lifeline
This system is specially developed for logistics hubs and aerospace engineering & service sectors.  Suitable for use in loading bays, warehousing, depots and aerospace hangars.
Features:
10 mm stainless steel wire rope with tensioners and swag end-plates to minimize deflection of fall arrest system in event of an accidental fall.
Shock absorbers attached to the system to minimize structure loading in the event of an accidental fall.
Retractable safety blocks of suitable length (10m to 30m) attached to shuttle that allows user the freedom of lateral and horizontal work applications.