Upcoming Sales Promotion for Jul to Aug – JSP Jetstream (SCBA) up to 30% saving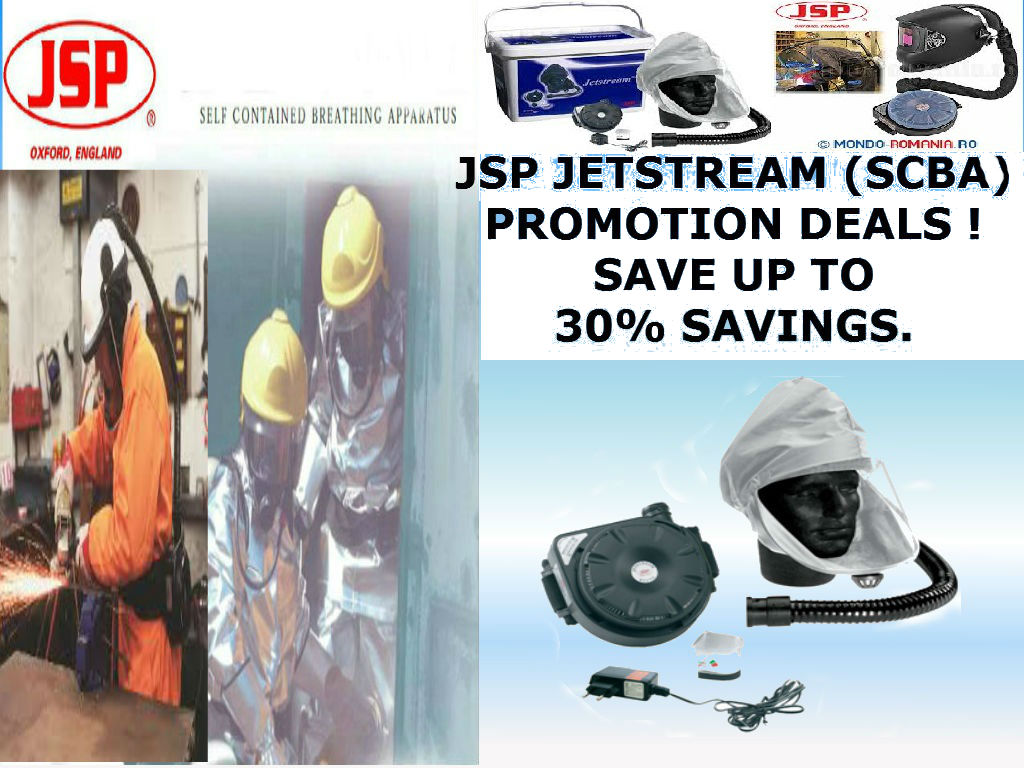 1. Jetstream PAPR (Powered Air Purifying Respirator)
The first affordable fully approved unit to EN12941, which features ALL the equipment needed in one complete pack. Jetstream® is a belt-mounted rechargeable respirator with a large capacity disposable dust filter. Waist belt and power unit weighs just 765g. Jetstream® delivers 180 lt/min of air through the filter via a highly flexible hose to the desired headtop.
The Switch and Go unit comes complete with a white nylon head top. Jetstream® Switch & Go pack Contains: PSL Filter, Hose, Charger, Carry Case, Battery, White Nylon Headtop, Flow Meter & UK Plug.
Filter Performance: Offers an assigned protection factor (APF) of 20 x Work place      Exposure Limit (WEL) for very fine dusts, fibres, fumes and aqueous mists.
For more info, please click here.
http://bmjworldwide.com/wp-content/uploads/2016/07/promojul2.jpg
768
1024
smugsg_1154gyz7
https://bmjworldwide.com/wp-content/uploads/2016/07/BMJ-LOGO1-300x266.png
smugsg_1154gyz7
2016-07-20 20:18:55
2022-03-10 00:54:36
Upcoming Sales Promotion for Jul to Aug – JSP Jetstream (SCBA) up to 30% saving